Welcome visitor !

The LinksListed website is a platform for me to portrait what I create.
Born in 1967, Amsterdam, The Netherlands, I was named Alexander.
Since then I go by many aliasses : Biter B, OPA, Alles Anders, Liedjesman, De Veteraan, Cashint, Big Mouth G....
LinksListed bundles all my creations, mostly under the name Amsterdaddy.
Presenting you a smooth rapping, rough rocking(still looking for a band), mellow singing fellow.
Writing rhymes and songs, creating virtual fun and visuals & growing constantly.
Alles Anders translates into Everything Different.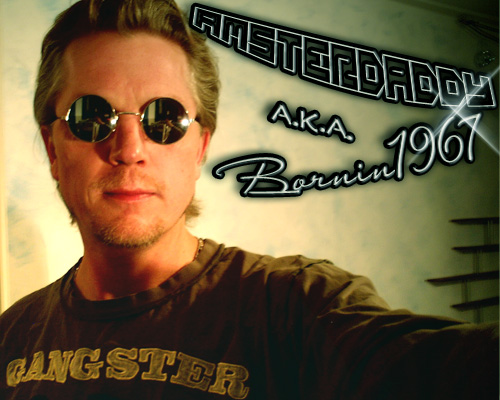 I hope you like it !
Visit my other profiles :

- Bornin1967 @ YouTube
- LinksListed @ YouTube
- Amsterdaddy @ FaceBook
- LinksListed live @ UStream
- Amsterdaddy @ Twitter
- Amsterdaddy @ Hyves
- Amsterdaddy @ Flickr
- Amsterdaddy @ Vimeo
- LinksListed @ Kewego
- Amsterdaddy @ SoundCloud
- Amsterdaddy @ SoundClick
- Bornin1967 @ SoundClick
- Amsterdaddy @ IMVU
- Bornin1967 @ IMVU
- LinksListed @ IMVU